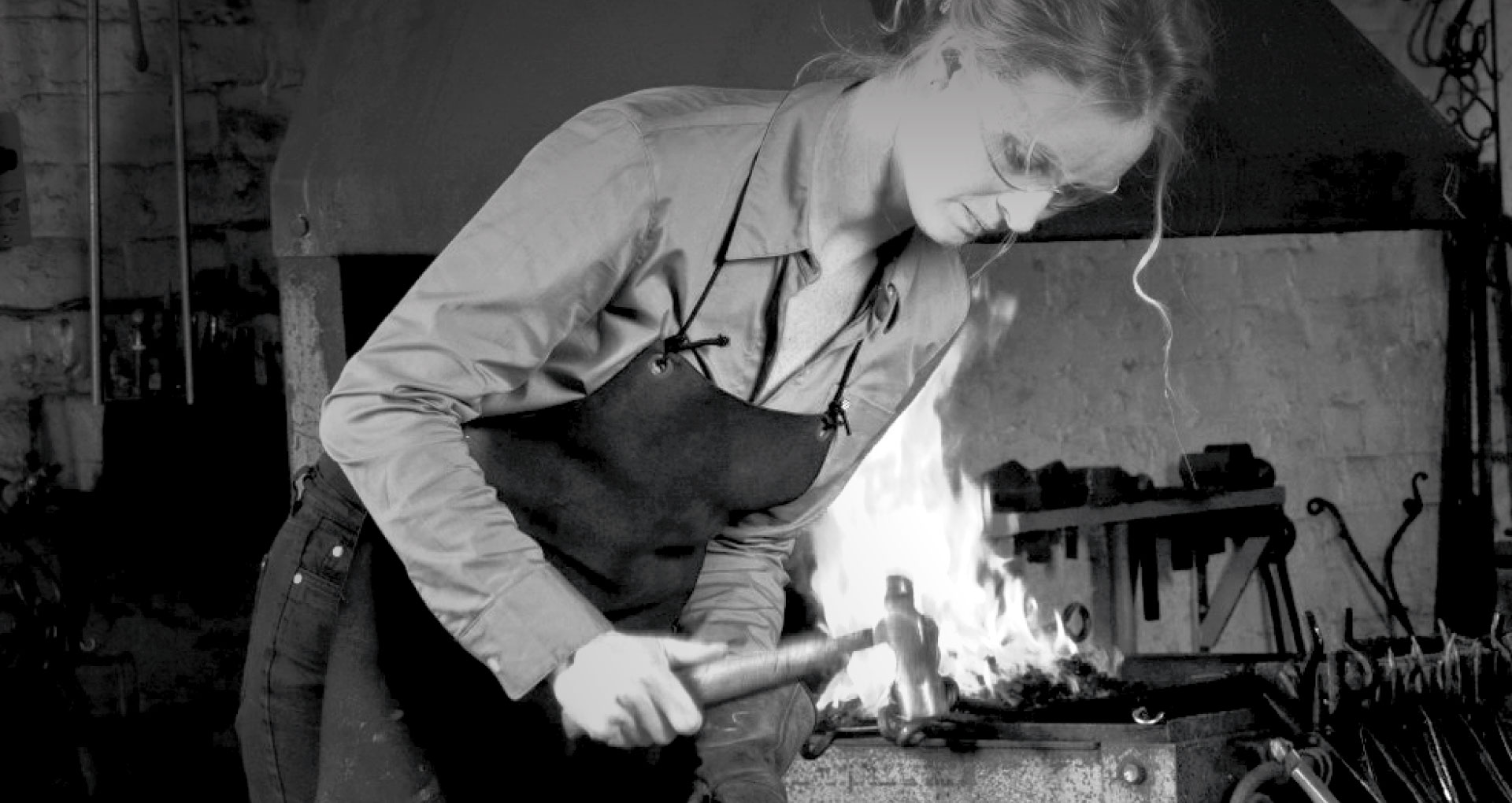 Melissa Cole Artist Blacksmith, Contemporary Design & Traditional Skills
Making handmade contemporary designed ironwork for the home and garden from forged steel and wrought iron, Melissa has honed her craft over 25 years. Her unique experience provides you with the opportunity to commission bespoke gates, railings and public and private sculptures.
From her forge in the Pewsey Vale near Marlborough, Wiltshire, England, Melissa offers private tutored courses in blacksmithing and sculptural metalwork to novices and more experienced clients. Visitors, by appointment, will be able to view Melissa's sculptural works and sample decorative ironwork on site and purchase items from her forge.
Artistically Crafted, bespoke creative decorative metal sculpture